Valerie Griffiths
Sales Representative
Phone: 604.483.6930 Mobile: 604.483.6930 Email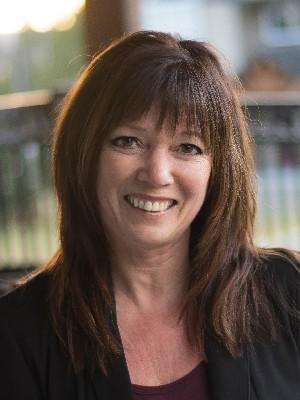 Welcome to my Website and Hometown of Powell River, B.C.
I believe in Real Estate
as a way to build your wealth, and in selling when the time is right for you. Real Estate has always been a passion of mine; I invest in it regularly. It is cyclical but it is REAL and time has proven that it is a sound investment, just look at history or talk with your grandparents. Whether you are selling or buying, you can feel confident that I will work hard for you.
I am a full time REALTOR ®, licenced in 2004,  I have excellent customer service skills and a large client base built on respect and trust. I listen and pay attention to all your needs and make every transaction as exciting and smooth as I possibly can. I am very accessible to my clients and will definitely accommodate difficult schedules.
I like that Royal LePage is a Canadian company and has such good exposure for my clients. I have a great working relationship with my fellow realtors and I continuously attend numerous Real Estate Education Seminars to remain current with changes in the industry.
I appreciate all the business I receive from family, friends and clients and also all of their referrals. Please let me know if you do send someone my way as I would like to acknowledge your confidence in my service.
Personal: Daughter of Bert and Lill Baillie, I was born and raised here in Powell River B.C., along with my sisters Susan Baillie, Kathleen Westgate and Diane Baillie (Metcalf). Growing up on a 10-acre mushroom farm, I quickly learned the rewards of hard work and perseverance. Having raised four happy, confident daughters (Samantha, Sydney, Sarah and Savannah) with my husband Kelly, while succeeding in my profession, has made for a happy and productive life. Our reward for all of our hard work and what we enjoy most is our get-away cabin located on Savary Island B.C., considered by many as a misplaced tropical island.

Mobile:  604.483.6930   Email: val@griffithsproperties.com
---
Featured Properties
---
Call me
For a marketing & pricing proposal please call to set an appointment at 604.483.6930.
---